Happy to announce my session at DevSum 2023: Four pre-flight checks for Azure Cloud. It is a session about all the things that matter getting ready for the cloud journey that are just next to technology!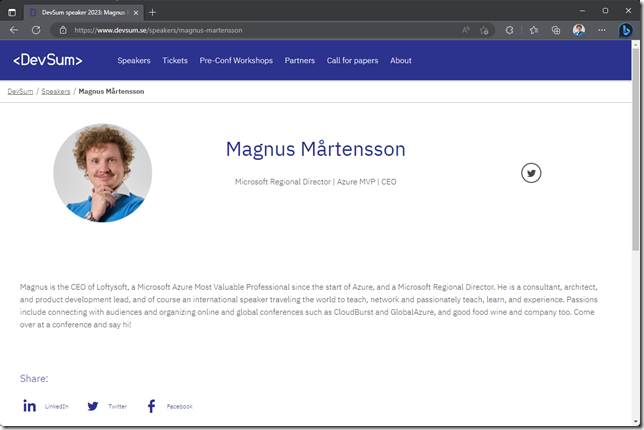 [https://www.devsum.se/speakers/magnus-martensson]
Remember Technology may be complicated, but is commonly straight forward. People however are NEVER straight forward! This is a VERY important conversation to have about the world we live in as technologist enthusiastic about Cloud!
See you at my session at DevSum, May 25-26 in Stockholm!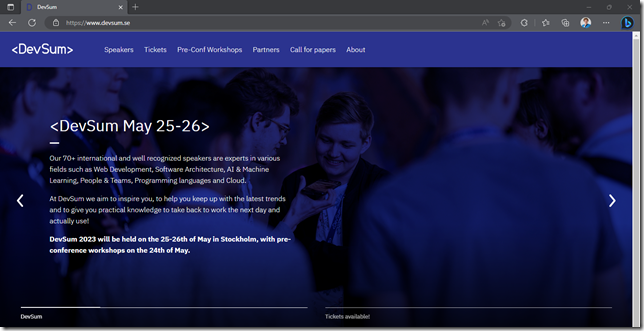 ---
Comment Section