Going back to India! My favourite home away from home, where the weather is warm, and the people are tremendous. What I love the most about India – it's gracious and wonderful people! Oh, and the food too of course.
I will be at the C# Corner Conference 2023 in the Delhi area on October 9-14.
I am very glad to be giving a keynote adress this year, and of course happy to share knowledge and cloud experience.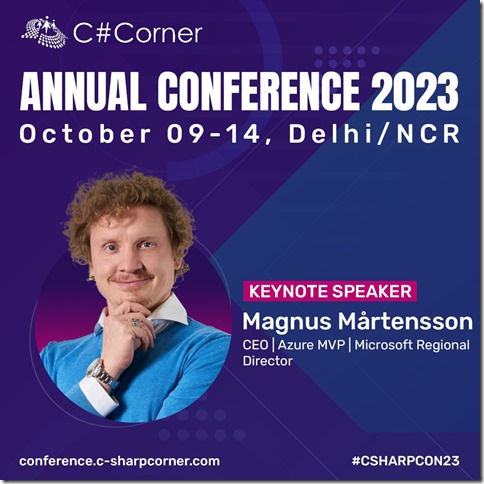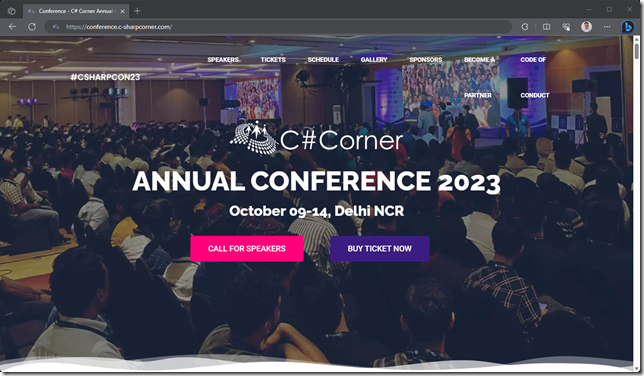 If you are in India or nearby, you should consider coming to attend this excellent conference!
---
Comment Section