I am delighted to share that I will deliver the keynote at Software Architecture Conference 2023 (virtual conference) on Friday August 25. The conference has a great lineup of sorftware architects that will share their experience, their tips and tricks and their passion!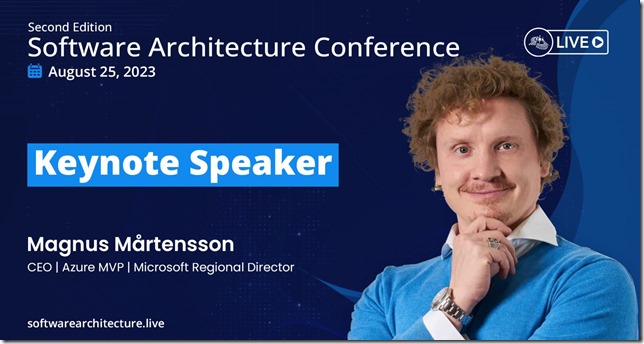 I will talk about the responsibility of being a software architect and that the software architect is the most passionate and the person in the company who cares the most – the keeper of the flame, who shows the direction of the company tech.
See you there!
Thank you C# Corner for having me – I feel honoured!
https://twitter.com/CSharpDotTV/status/1694217088804561243
https://www.linkedin.com/posts/csharpcorner_software-architecture-conference-august-activity-7099983238932103168-Jlt4
https://www.facebook.com/CsharpCorner/posts/pfbid02AuekE9UcMKU3mvajsC6KnYBKja7X1htcfRK7wc8i6Lhmbd3FqjzxUg5Bnvkg87WMl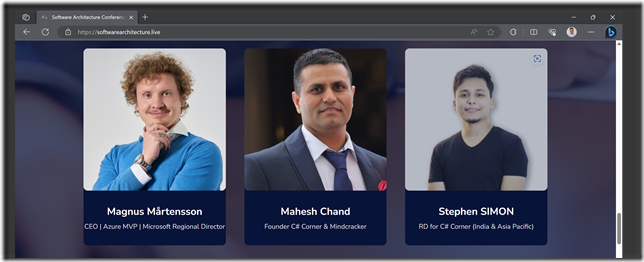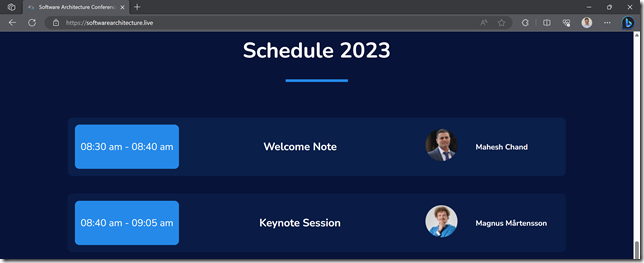 Add a comment
---
Comment Section