I was recently on the Evo Nordics' Evolution Exchange Nordics Podcast together with three other great people to talk about "Ways To Improve As A Leader". Diogo Del Gaudio, Fredrik Arenhag, and David Božjak. Thanks to Rachel Owen for having us on!
Listen here: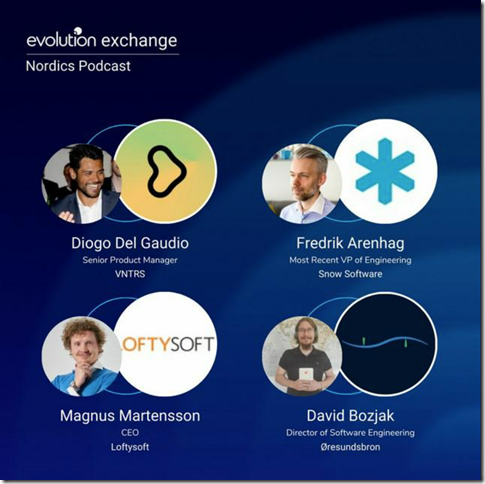 In the episode we covered important topics like:
What practical tools and habits do you use to enable you as a leader?
How important is office presence when it comes to understanding a team's efficiency?
How does your support circle look: Who do you confide in, where do you get advice, and how does that help you grow?
As technology is driving a more current and modern workplace, how do you ensure everyone feels included and has the drive to move forward with you?
We wanted to be mindful and helpful about challenging work-life situations as a leader, and I really think we hit some good solid points!
Enjoy the listen!
---
Comment Section